Smart water valve
VA4220WF / VA4221WF
Smart water valve
VA4220WF / VA4221WF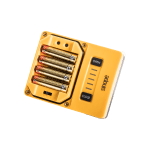 Bouton A : Sélectionner le réseau Bouton B : Jumeler les appareils compatibles avec la valve
CONNECTING THE VALVE TO YOUR WI-FI NETWORK
Follow the next steps to connect your smart water valve to your Wi-Fi network.
Remove the valve cover by unscrewing the 4 screws with a flat screwdriver.
Make sure that the mode switch is set to « 1 ».
Connect the valve to an electrical outlet, using the supplied adapter, near where it will be installed. By doing so, you will validate the range of the Wi-Fi communication between the valve and your network.
Open the app and log into your Neviweb account or create an account.
In the menu on the right, choose « Add a device » and follow the steps specified by the app.
Connect your Sinopé smart water leak detectors by referring to the Sinopé water leak detector installation guide.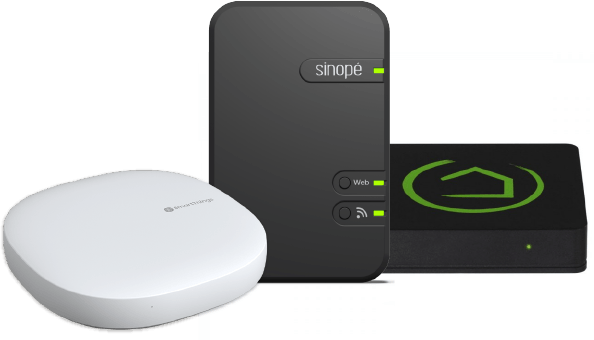 Add the smart water valve to Neviweb as well as your favorite voice assistant
Your smart water valve integrates seamlessly with the Neviweb home automation platform as well as popular voice assistants. See how adding it is a snap.