In this mode, the Wi-Fi and Web Programmable device's setpoint or state changes automatically according to the schedule that has been programmed.
If you modify the setpoint or the state of a device while a schedule is running, it will bypass the schedule (Auto Bypass). The programming will return to the schedule established during the next programmed period.
The Wi-Fi and Web Programmable devices need to be in the Automatic mode to achieve the schedules programmed.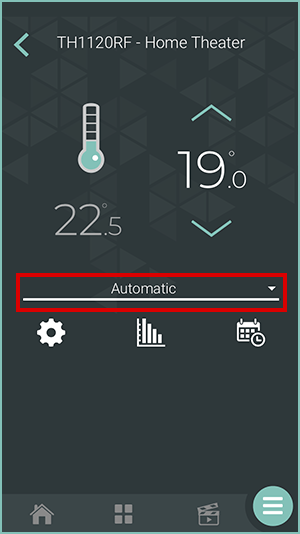 Was this information helpful? ?

Yes

No