Scenes are used to group your devices' activation, according to the time of day (morning, bedtime, etc.) or according to events.
Press the Scenes icon at the bottom of the screen or press the main menu .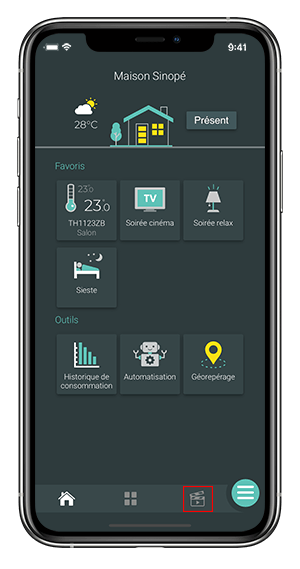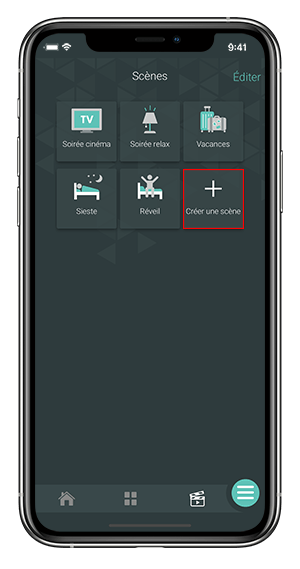 Press + Add Scene and fill in the fields, then select the actions and the scene's icon. Tap Save.
Add it to your favorites for quick access from the Dashboard.
Your scene is created! Short-press on the scene to activate it or long-press to access and modify scene settings.