Configure your MC3100ZB
multi-controller
Learn how to customize your Zigbee
smart multi-controller
Configure your MC3100ZB multi-controller
Learn how to customize your Zigbee
smart load controller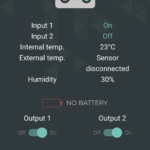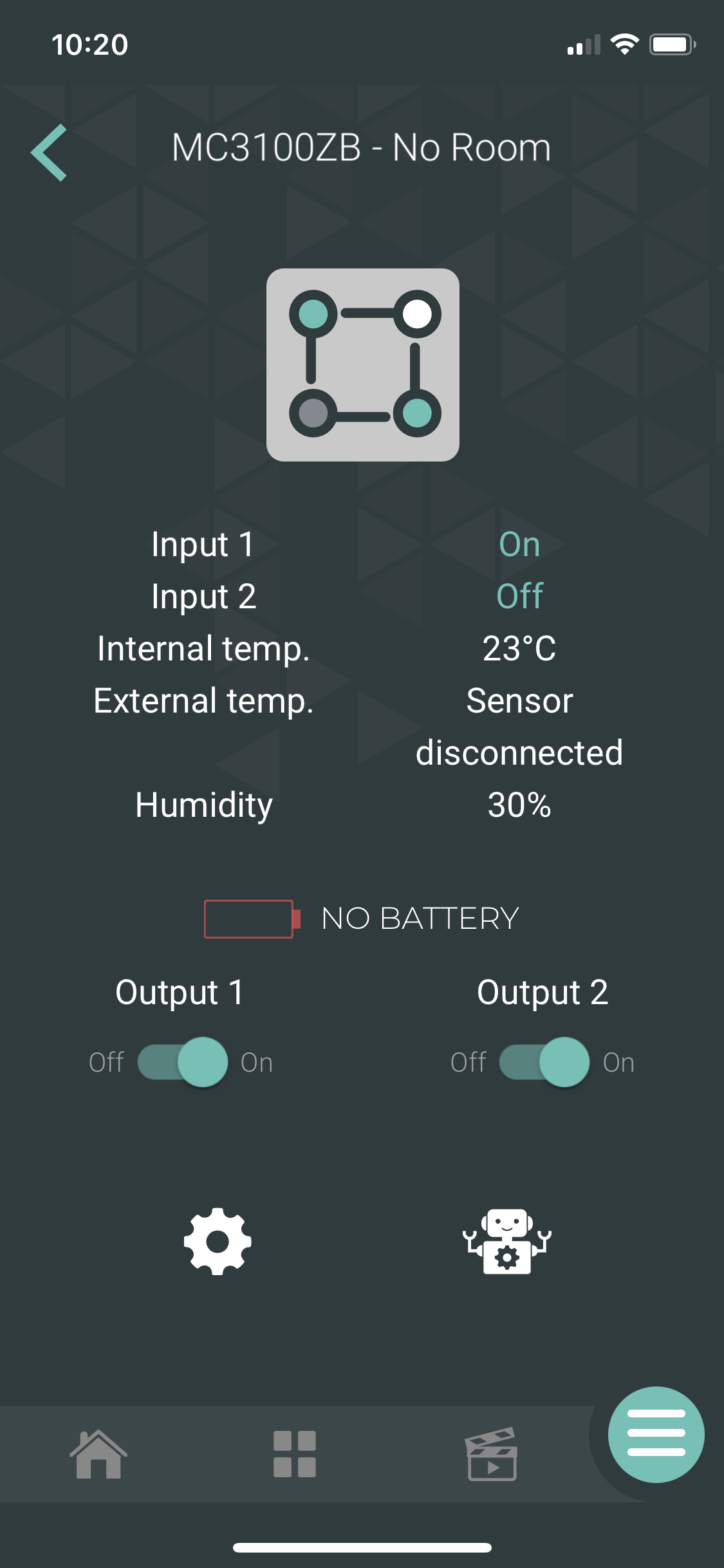 État du contrôleur de charge
Contrôle du conrôleur de charge
Historique de consommation énergétique
The graphic representation of the charge level of the batteries of the smart multi-controller.
The battery color turns red when the batteries need to be changed.
Multi-controller settings
This is where you can customize and modify the various settings of the multi-controller, which are explained to you later.
This is where you can view the automations containing this device.
Customize the multi-controller display in Neviweb
When you have multiple multi-controller in one location, it can be handy to rename them or assign them to a particular room.
To do this, you must access the settings by tapping the icon 
on the Neviweb screen of the multi-controller.
Corresponds to the name that will be given to the device in Neviweb
This selection allows devices to be grouped by room to facilitate identification and management.
Add this device to favorites accessible from the app dashboard
Customize the multi-controller in Neviweb
Several other configuration settings allow you to control actions that can be physically taken on the multicontroller such as setting a timer.
Timer (Output 1 and Output 2)
The timer determines the operating time of the device. When the set time has elapsed, the unit is automatically turned off.
Inactive
1 min
2 min
5 min
10 min
15 min
30 min
1 h
2 h
3h
Selects whether the battery status of the device will be displayed in Neviweb or not.
You can now start programming your multi-controller and create automations.