Install your smart in-wall outlet
Proceed as follows to install your smart outlet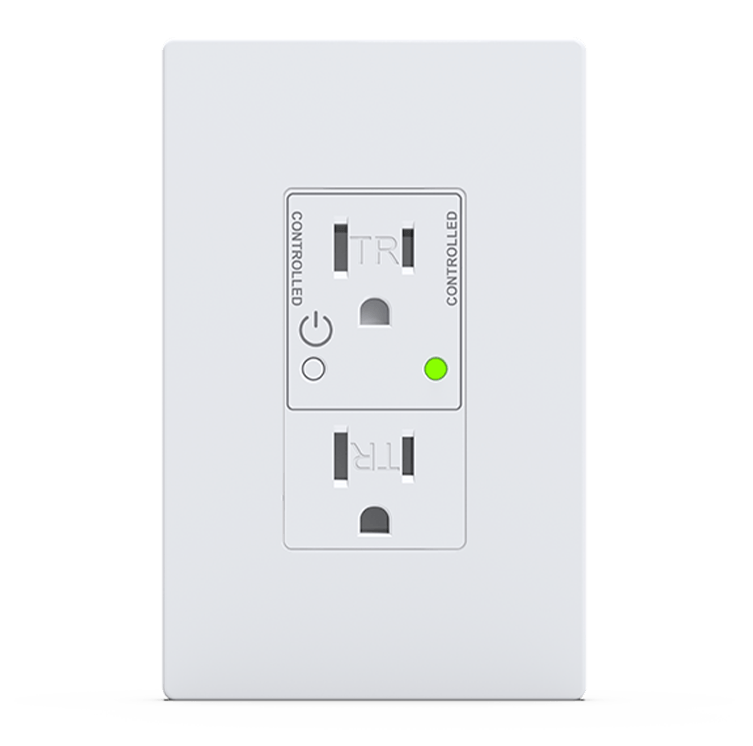 Install your smart in-wall outlet
Proceed as follows to install your smart outlet
Installing your in-wall
outlet on the wall
Make sure you have all the items that are included in the box
Zigbee smart in-wall outlet
Installation guide – French version
Installation guide – English version
2 screws
1 wall plate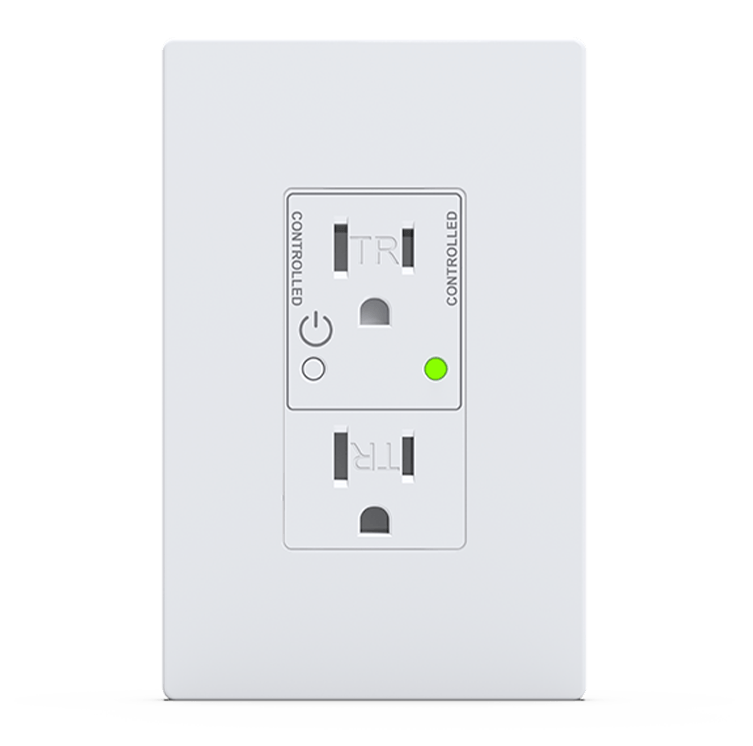 Follow the installation steps
Here is a detailed step-by-step guide that will take you through the installation of your smart in-wall outlet.
The installation of this in-wall outlet should be made by a certified electrician and must be installed in conformity with the national and local Electrical Codes.
Controllable devices should never be used to supply power to or control the ON/OFF status of medical and/or life support equipment.
Make sure that the breaker for your outlet is OFF at the main electrical panel then remove the old outlet.
Connect the outlet by using the terminal blocks, as shown in the wiring diagram. Black wire to the »Line » terminal block, white (neutral) wire to the »N » terminal block. Connect the ground wire (green) to the »G » terminal block. 
Tighten terminal screws to 14 lbf-in.
Use only 14 AWG copper or copper-clad wire with this device.
Use the provided screws to secure the outlet to the electrical box. Then, replace the wall plate.