How can I regroup my automations?
It is now possible to regroup your automations in order to facilitate management and navigation through Neviweb. For example, you can regroup all the automations related to the smart devices in the bedroom or regroup the device automations for the same product to see them all at a glance.
Here are the steps to follow to create such an automation:
Access your automations by pressing the Automation icon.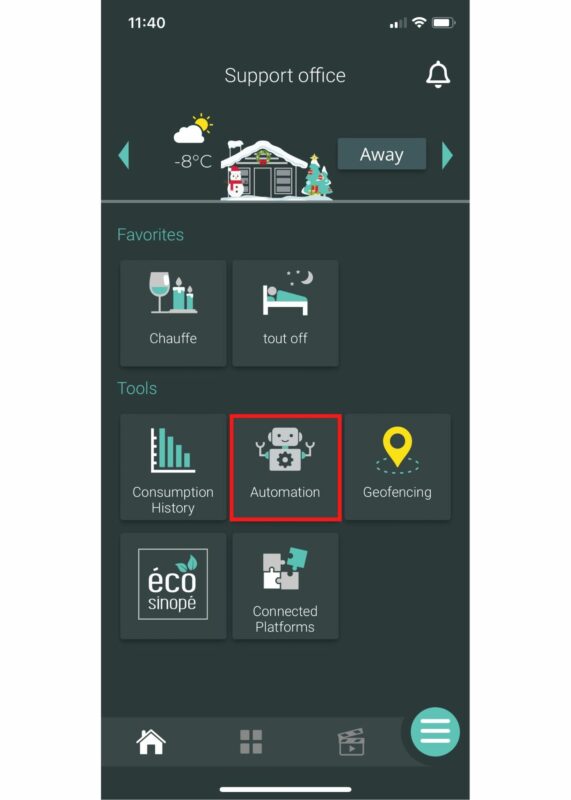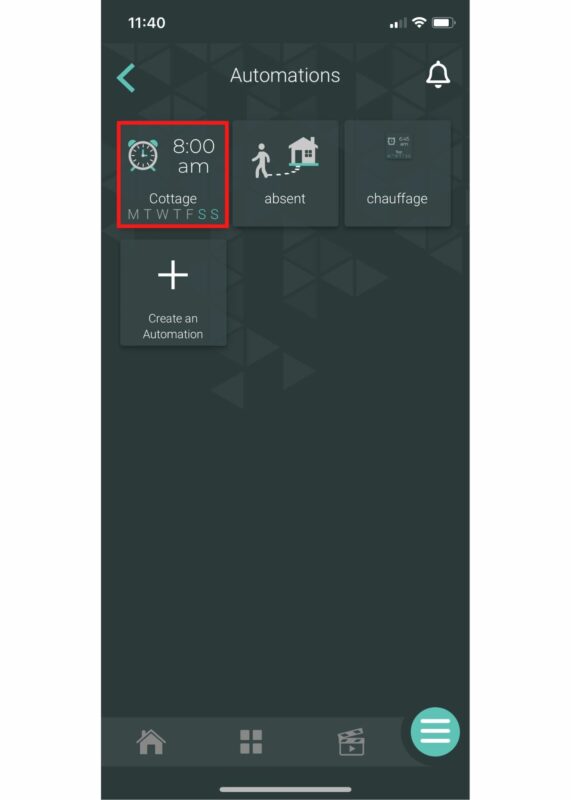 Select the automation you want to add to an automation group.
Choose an existing group that you have previously created or add a new one.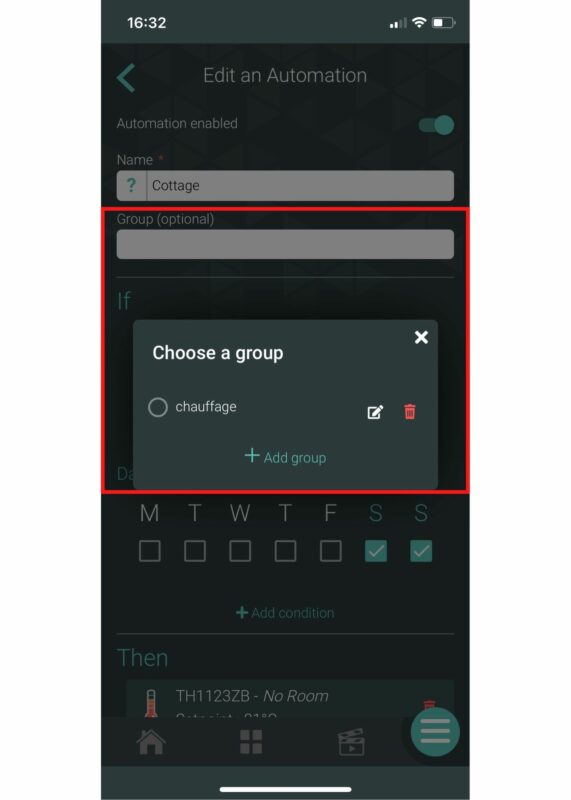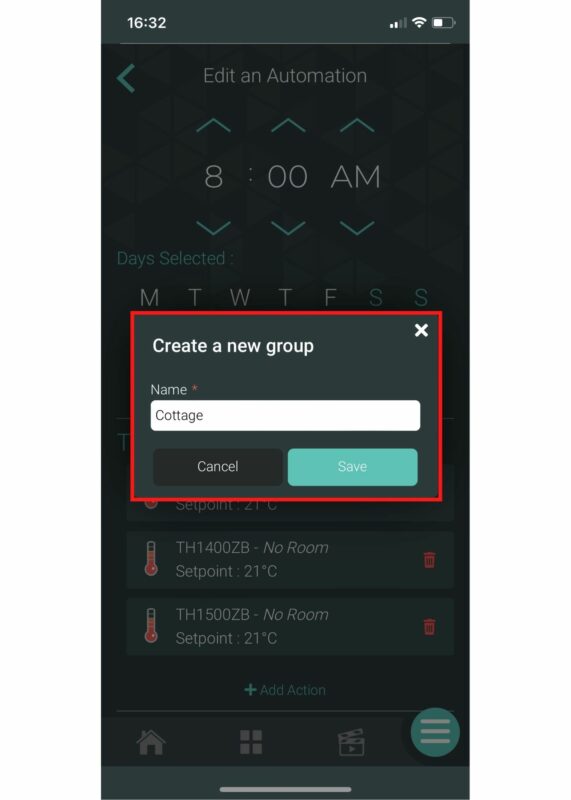 Please name the new group you have just created. In this case, the group will be called « Cottage » in order to regroup all the automations related to the cottage.
Press Save to have your new group saved to your account.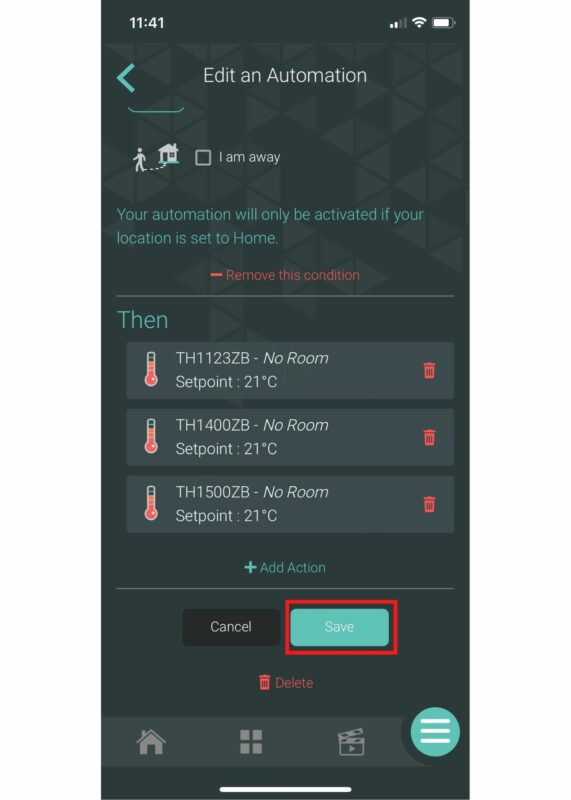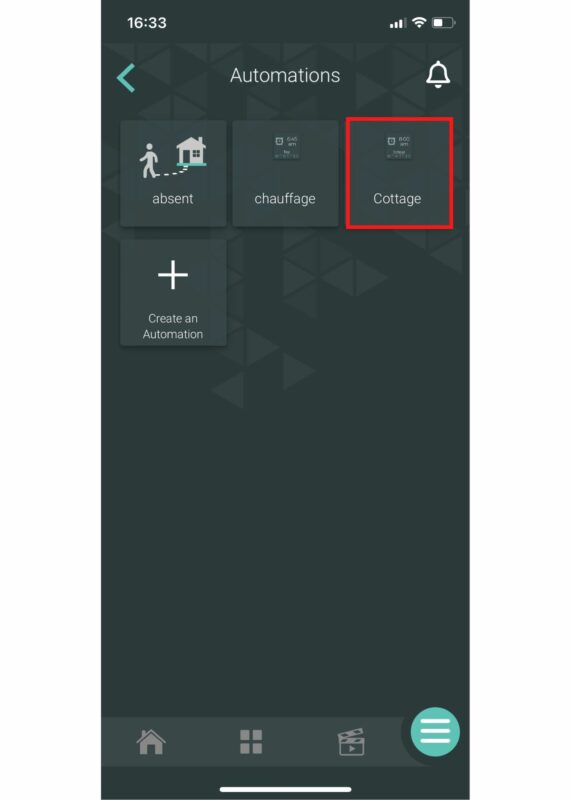 You will find the new group in the Automation section of your Neviweb account.