With the GT130 gateway and Zigbee devices, schedules have been replaced by time automations in Neviweb.
With time automations, users can trigger the actions of more than one device at a time.
For example, you can create a time automation called "Waking Up" which activates setpoint temperatures for certain thermostats, turns on the lights and starts the coffee maker plugged into an smart electrical outlet.
Find out how to create time automation.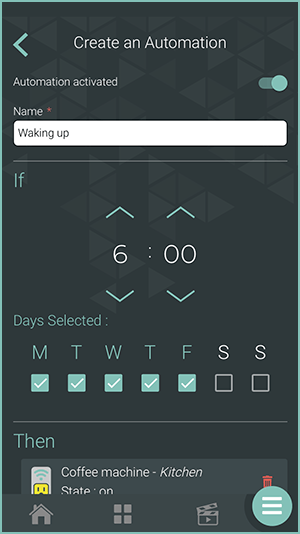 Was this information helpful? ?

Yes

No