The programming must be done from the Neviweb app on which you have previously created an account. Access to the list of devices connected to your location, select a device, and click on the schedule icon to enter the desired schedule.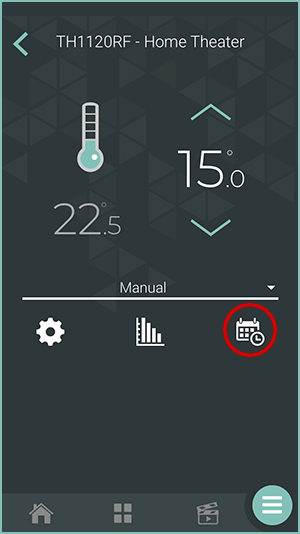 Wi-Fi and Mi-Wi devices offer the possibility to configure different schedules for each day of the week. Mi-Wi devices allow you to create six daily setpoints that will be automatically triggered at the set time. Wi-Fi devices allow configuring up to eight setpoints per day.
Note: The Copy to Device button allows using the same schedule for another device using the same communication protocol.
Was this information helpful? ?

Yes

No