Smart double-pole thermosts for electric heating
TH1500ZB
Smart double-pole thermosts for electric heatingt
TH1500ZB
État de connexion avec la passerelle
Affichage secondaire : Température extérieure (Out)
Changing settings from the device
To change the temperature settings you must:
Lower the setpoint temperature to its minimum and keep the
pressed for 10 seconds to access the menu.
Press the 
or
buttons to change the setting.
Press the 
and
buttons simultaneously to select the next parameter. Continue to press until the end of the list to exit the menu.
Settings that can be changed from the device
#
Name
Parameters & settings
1
Load

Load power

0 W to 4155 W (1)

2
Temp

Temperature format

°C or °F – (default: °C)

3
Min

Minimum setpoint

5 °C to 36 °C – (default: 5 °C)

4
Max

Maximum setpoint

5 °C to 36 °C – (default: 36 °C)
Reading of the load power connected to the thermostat. featured in watts.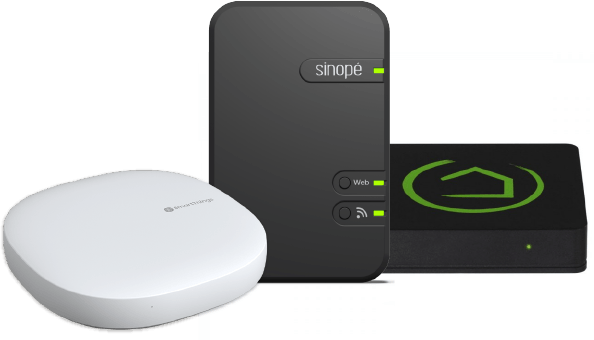 Add your smart double-pole thermostat to your gateway
You can now move on to configuring your thermostat with your preferred gateway to get more features.